Vacuum Chamber
A beam duct placed downstream of the T1 target is heat up by the beam power of 220 kW. It is needed to be a large copper duct and cooled by water, as shown below.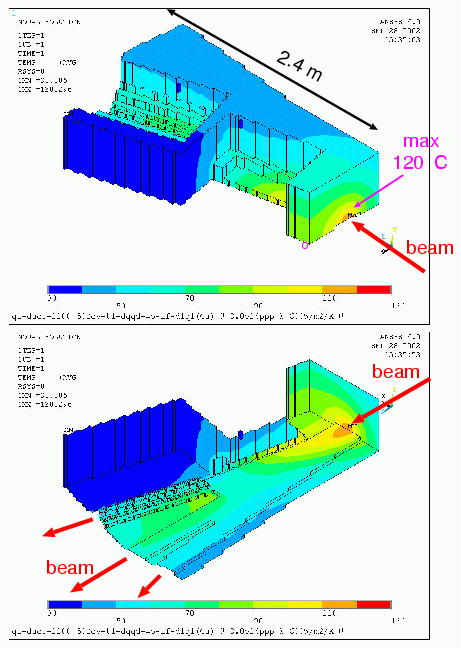 However, we can make only one secondary charged beam line so that the duct has large area for cooling. Therefore, we consider to put magnets in a huge vacuum chamber, instead of putting a vacuum duct in pole gap of magnets.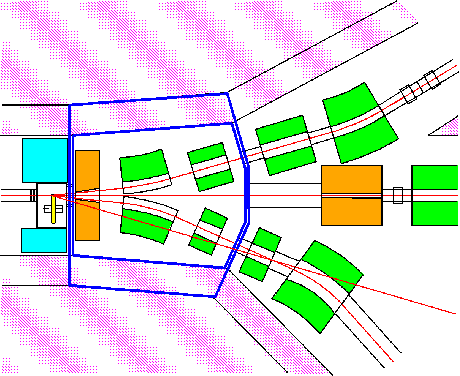 Layout of the beam lines.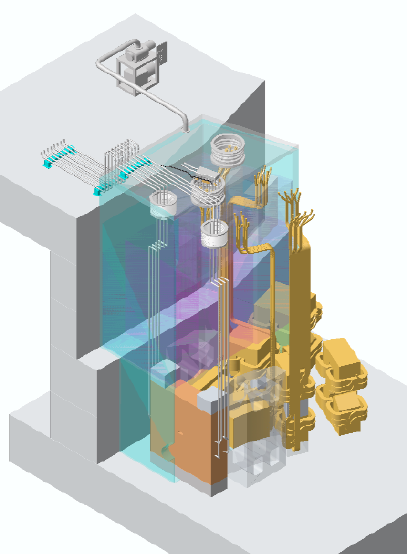 Plan view of the vacuum chamber.